Your Forever Moment
Do you have a special moment in your life that you want to keep with you forever?
Capture your moment in the palm of your hands and wear it beautifully on one of our sterling silver, gold, or rose gold metal jewelry pieces.
Create your moment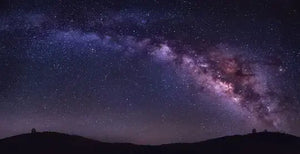 How we do it
At StarMapJewelry, our star data is derived from the Hipparcos space mission conducted by the European Space Agency.
The 4 year Hipparcos space astronomy mission was devoted to precision astronomy. It led to a highly accurate and precise reading of 118,218 celestial objects known as the Hipparcos Catalogue.
Read More About Hipparcos
Quick And Easy
Use our simple tool to create your own custom Star Map Jewelry™ piece.
Choose Your Style
Design your custom star map necklace to match your style. Just constellations, constellations and stars, or just the stars in the dark night sky.
Personalize Your Jewelry Piece
Make it yours by adding your custom message to the back of your precious piece. Add the address and date of your special moment or add a short message.
Keep the Stars In Your Hands
We pride ourselves on delivering quality products in a timely manner.